Announcements

RWG Needs Your Support - upgrade to a VIP/Supporter membership! If you find your time here to be useful and (we hope) entertaining, we encourage you to become a VIP/Supporter member. This only costs £21 (a little under $30 USD dependent on exchange rates) per annum and all proceeds go towards our hosting costs and making RWG the best watch board around. By becoming a supporter you will also gain a number of benefits including: 1. If you subscribe during one of our VIP upgrade competitions (announced above the shoutybox on the board index page and also found in our competitions subforum), then you could win a nice watch (usually a high-quality rep). We run these competitions approximately monthly, so keep your eyes open for the next one. You will also get access to our free birthday VIP giveaways - you could win a strap, watch tools or even a watch (there have been some amazing prizes including gen Longines, Raymond Weil, Hamilton and Victorinox watches, along with various high-end reps!) 2. Early access to the Member Sales area (see the sales area for rules) and the ability to bump your sale to the top of the board periodically. 3. Access to the supporters-only section of the board. 4. Increased PM storage 5. The ability to change your displayed user name (once in a 90-day period). 6. Occasional discounts from some of our dealers (keep an eye on their subforums for special offers). PLEASE PM Greg_r to upgrade to VIP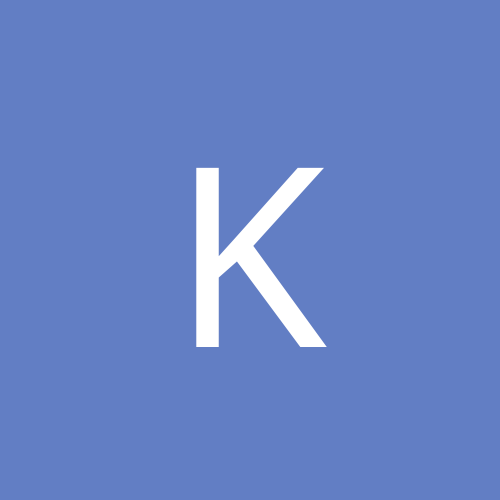 Content count

309

Joined

Last visited
Looks awesome on leather. Wear it well!

So I just picked up an AP FC Diver (JF V5) off M2M over at RWI. The watch originally came from Ryan at Intime (RWI TD), on "sale" for $418 (reduced from $478). Figured I'd share some pics and my initial thoughts on the watch. We're all aware of the general flaws of this rep -- numbers in the inner bezel are too small, markers are too large, AR could be better, bezel screws could be more consistently sunken, case could be polished more, etc. But all in all, it's a very good rep. Look-wise, it would be difficult to distinguish from the gen unless you place them side by side and knew what to look for. On the wrist, you'd never spot the differences. The feel is very similar, too (I've had the gen on my wrist at an AP AD). Very comfortable, even for a large, relatively thick watch. I'm not typically a fan of rubber straps, but this one is about as good as it gets. Case is gorgeous, finish is well done -- tried to capture this in the pics, but difficult to do -- and the watch feels very solid overall. JF did a great job on this one (even though they still have a hard time aligning the batons, grrrrrr! -- you'd think they'd be able to do that easily, particularly on a grid dial, but I guess not ...). Surprisingly flashy for a black watch as well. My biggest (and really, only) problem with the watch is the movement. I just don't like the miyota at all. Feels dinky, like a wind-up toy or the old A7750s you used to see in reps. But it keeps good time and I know they're generally reliable. I just prefer the ETA clones of yore. Plus, this one has the noisy rotor issue. Any attempt to wind or set the time is an easy tell. Also should mention that the inner rotating bezel is a bit gritty and has some play in it, unlike the gen, which clicks over as smooth as silk. But at a cost of approximately 1% of the gen, I guess I can't complain too much . In sum, despite the minor flaws and issues with the movement and inner bezel, the JF FC diver is a solid, beautiful watch. Definitely worth the price of admission. Now for a few wristies:

Sounds like the autowind mechanism is gunked up and the watch could use a service. Another thought. Once I had a 7750 that would unwind itself -- spring pressure would cause the rotor to spin in reverse and unwind the watch. Apparently it was missing a lever that kept that from happening. Doesn't sound like your issue, but something else to check, I suppose.

We're all here to help (well, most of us ...), but you can't just post links to 6 very similar watches and ask us which one is best. Do what everyone else does: find a watch you like, search the forum for reviews, find a pic of the gen and compare them. If you can't tell the differences, or they're so minor you won't notice them, or you like the watch so damn much you don't care, then buy it from your TD of choice. I second everything Tomtom said. Also, you should know that gen DDs only come in white gold, yellow gold, and platinum -- all of which are much heavier than the stainless steel/gold plated reps. So the weight difference will always be a tell with DDs. In contrast, the gen DJs are available in stainless.

+ 1 on this. I have a jeweler who has the ability to gold-plate a variety of things, but he won't touch a watch. Too many moving parts. Has to be completely disassembled, prepped, and then finished. On the sub, the case, crown, bezel, bracelet, clasp, etc. all had to be taken apart and dipped separately. Then you have to polish the case, crown, midlinks ... sounds like a LOT of tedious work to me. And I don't even want to think about the difficulty in finishing the PP and AP -- got to be easier just purchasing a new gold-plated rep. But the last thing I want to do is piss on anyone's dreams. If you're interested in getting into this as an extension of your watch/jewelry collection hobby, go for it. I'll happily sit back and marvel at the pics of your creations! As an aside, if you decide at some point to move on to PVD/DLC coatings, I'd be much more likely to use you ...

Is deer law anything like bird law?

Should have added - while waiting, DON'T start a thread, initiate a PP dispute, etc.

1. Log on to RWI 2. Select a mod (anyone in green) 3. Send them a PM describing the situation (date of purchase, problems with watch, etc.) 4. Ask them politely to help you out 5. Wait patiently while they sort the issue out

Agree that the solid straps are pretty, well, solid. I like the look of the black and gray, but I'm not convinced it's a great strap for this watch -- looks good, but not great with the quasi-vintage lume. The more I look at Wrist-Time's leather strap, the more I like it ... May have to try that one out. This watch is hard to photograph, by the way. Looks much better in person than in my crappy pics.

I'm thinking about trying one of those too. The seatbelt natos are much nicer than the basic ones.

I like this look a lot -- might have to give it a go. Where did you get that strap, if you don't mind my asking?

So in my quest to fall in love with my newly-acquired Omega Seamaster 300 (not feeling it quite yet ...), I purchased a number of natos to see if they would help bring on the love. Natos came from Cincy Strap Works, which was reviewed pretty favorably on WUS. Prices were very reasonable (under $11/strap with 10% discount) + free and fast shipping, but quality of the straps are just so-so. Plus, they're pretty short, which means the buckle sits on the side of my wrist. Worse, they really didn't significantly change my feelings on the watch -- I may have to flip it (along with a buttload of natos) if I don't start feeling the magic pretty soon ... But for now, some crappy, rushed iPhone pics. The one on the left is the Omega Bond strap that came with the watch, the rest are CSW. The green and khaki are wearable, the Goldfinger is not. My favorite atm is the tan/black/orange stripe, which I'm wearing this weekend ...

King replied to processengr's topic in Panerai

Panaristi Russia is the thinnest I've seen. 622, I think it is.

Hmmm ... never seen that before -- almost looks like it's been installed upside-down.