Announcements

RWG Needs Your Support - upgrade to a VIP/Supporter membership! If you find your time here to be useful and (we hope) entertaining, we encourage you to become a VIP/Supporter member. This only costs £21 (a little under $30 USD dependent on exchange rates) per annum and all proceeds go towards our hosting costs and making RWG the best watch board around. By becoming a supporter you will also gain a number of benefits including: 1. If you subscribe during one of our VIP upgrade competitions (announced above the shoutybox on the board index page and also found in our competitions subforum), then you could win a nice watch (usually a high-quality rep). We run these competitions approximately monthly, so keep your eyes open for the next one. You will also get access to our free birthday VIP giveaways - you could win a strap, watch tools or even a watch (there have been some amazing prizes including gen Longines, Raymond Weil, Hamilton and Victorinox watches, along with various high-end reps!) 2. Early access to the Member Sales area (see the sales area for rules) and the ability to bump your sale to the top of the board periodically. 3. Access to the supporters-only section of the board. 4. Increased PM storage 5. The ability to change your displayed user name (once in a 90-day period). 6. Occasional discounts from some of our dealers (keep an eye on their subforums for special offers). PLEASE PM Greg_r to upgrade to VIP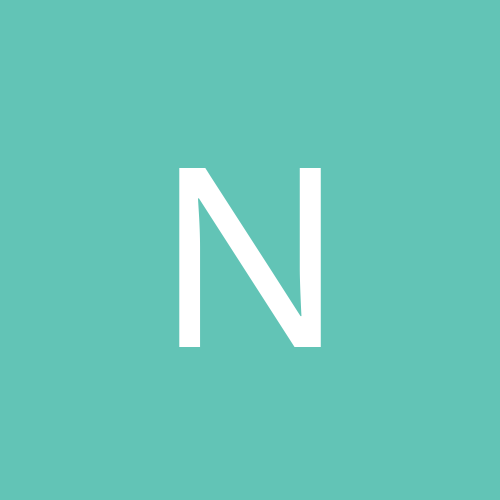 Content count

28

Joined

Last visited
it defies belief how some people just don't get the sort of situation this is, i know it shouldn't get to me but this type of post makes me angry, i understand from his other posts that he may have been scammed, if he had dealt with that better he may have got some insight in to what happened, like it was a fake site etc but these people won't listen. ok rant over Naij

also regardless of being able to find someone to build you one, how much time and money do you think it will require to just source the parts needed? especially for the quality you seem to be wanting which sounds basically gen like. How much is your budget for this?

its not gonna get value for money for being a VIP supporter i dont thing.

below is a link to the sort of stuff you can use when wanting to plate on to plastic, it isnt the best stuff im sure it is just a link i quickly found to give a rough answer if you are wondering about it, i know there are complete kits for doing it on ebay. http://www.caswelleurope.co.uk/silver-conductive-paint-needed-to-electroplate-plastics/

i know it isnt answering your question but if you want them plating you can get them covered in a conductive coating first then plated, the same way they do phone cases etc

The TD's have access to virtually all the same watches, if you send a picture of the rep you want to a TD they will more often than not be able to supply it. The beauty of this form is that alot of the work is done for you in relation to having to research the supplier and with what to expect when ordering a rep. If you have decided which one you want and are happy to proceed then there is no reason not to order. Aslong as it is a TD from the list you have a measure of protection if anything goes wrong What is the reason for your hesitation in ordering?

yeah ill try to keep it up, without going all agony aunt and serious for a furum its a day to day struggle and i can wake up one day and itfeels totally different to the day before, im sure everyone gets that sometimes though. anyway thanks again everyone

thanks guys, i have been lurking for long time like i said so i am used to seeing the same old posts on here that annoy everybody like where is the best sub and how can i contact the factory direct etc, there has been alot of times where i have nearly posted out of rage at some of those topics, but obviously i am taken as a total newcomer here beause i am totally unknown so i feel a familiarity with the site and members that i shouldnt so i have to be careful of what i post etc so it isnt taken the wrong way. Not that i post alot which is evident.

and just noticed its exactly 6 years to the day i joined forum and it wasnt planned but i guess an anniversary is as good a time as any to make a change

thanks guys and Daffy, i know its only a little thing but i am well happy with myself lol

ok daffy after reading your sig..here we go!

https://s2.postimg.org/4g2bg18wp/sub.jpg

ok no idea if this is gonna work i havnt looked how to add an image i am just blindly going for it!

Hi guys long time member and readerbut not poster, i have been here a while but not really one to talk...to be open for a moment i have Aspergers syndrome amongst other things so i find it hard to talk and get involved in things, i am trying to make more of an effort to overcome these issues so posting here for a start. i got this watch from Mary in 2011 and it still keeps perfect time ans i love it..even though its a sub, a sub seems to be the gateway drug of choice to start things off. I am intending to get a IWC 5002 rep in the next week or so pobably from toro, do you guys think its worth just sending him an email first to check availability or just go straight to order from website, i know most times its good to email first but some dealers may be busy with loads of emails asking simple stuff so i wouldnt wanna add to that work. here is my Sub edit: i cant seem to atach a picture to the post, it shows up in post preview but not once the post is submitted

are you guys who are still seeing it sure it isnt a cached page? try deleting your history and cookies and see if it still shows up as the real site.