Announcements

RWG Needs Your Support - upgrade to a VIP/Supporter membership! If you find your time here to be useful and (we hope) entertaining, we encourage you to become a VIP/Supporter member. This only costs £21 (a little under $30 USD dependent on exchange rates) per annum and all proceeds go towards our hosting costs and making RWG the best watch board around. By becoming a supporter you will also gain a number of benefits including: 1. If you subscribe during one of our VIP upgrade competitions (announced above the shoutybox on the board index page and also found in our competitions subforum), then you could win a nice watch (usually a high-quality rep). We run these competitions approximately monthly, so keep your eyes open for the next one. You will also get access to our free birthday VIP giveaways - you could win a strap, watch tools or even a watch (there have been some amazing prizes including gen Longines, Raymond Weil, Hamilton and Victorinox watches, along with various high-end reps!) 2. Early access to the Member Sales area (see the sales area for rules) and the ability to bump your sale to the top of the board periodically. 3. Access to the supporters-only section of the board. 4. Increased PM storage 5. The ability to change your displayed user name (once in a 90-day period). 6. Occasional discounts from some of our dealers (keep an eye on their subforums for special offers). PLEASE PM Greg_r to upgrade to VIP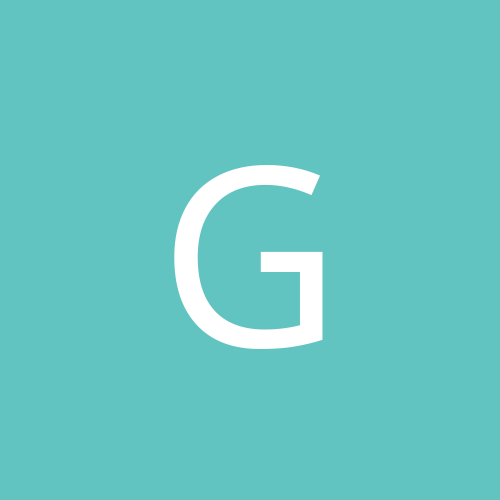 Content count

420

Joined

Last visited
About Griffo
Rank

Experienced Poster

Birthday

29/06/90
Saw that on Jonathan Woth. Wasn't sure what it was - not my cup of tea. Gordon always has something nice on his wrist.

Going to have to grab one of these and a gen strap. To date or not to date, though!

What a waste of talent he is. Ed Sheeran has a nice collection. Not sure how passionate he is about watches, or whether he just buys them because they're expensive. Tiffany Signed Patek Calatrava Pilot Nautilus One of his RMs (seen him in a white one, too) AP Hublot BB John Mayer has a great collection, too:

Reminds me of the hublot classic fusion. Nice collection!

Same. The classic fusion range is nice though! Best stuff they do.

Damn fine watch, i like the green too

C8 Flyer Automatic looks lovely...very tempted.

The guy that runs the popular Watch Repair Channel on YouTube has a proper course out: https://www.watchrepairlessons.com/ At the moment there's: Level 1: The Basics Level 2: Servicing Level 3: Fault Finding (not finished yet) Anyone got these/is a member of them? Looks very thorough and could be cool to learn how to do stuff with watches.

They're like $10 DHGate reps!

V8 has a different movement, that i've seen a lot of people say has a noisy rotor. I was searching for the exact same thing before buying my V7 and the general opinion was that it's best to go with V7. @RepGuy is the man when it comes to AP, hopefully he doesn't mind me tagging him here and can weigh in with his opinion

Pretty sure it's gen. So AD?