Announcements

RWG Needs Your Support - upgrade to a VIP/Supporter membership! If you find your time here to be useful and (we hope) entertaining, we encourage you to become a VIP/Supporter member. This only costs £21 (a little under $30 USD dependent on exchange rates) per annum and all proceeds go towards our hosting costs and making RWG the best watch board around. By becoming a supporter you will also gain a number of benefits including: 1. If you subscribe during one of our VIP upgrade competitions (announced above the shoutybox on the board index page and also found in our competitions subforum), then you could win a nice watch (usually a high-quality rep). We run these competitions approximately monthly, so keep your eyes open for the next one. You will also get access to our free birthday VIP giveaways - you could win a strap, watch tools or even a watch (there have been some amazing prizes including gen Longines, Raymond Weil, Hamilton and Victorinox watches, along with various high-end reps!) 2. Early access to the Member Sales area (see the sales area for rules) and the ability to bump your sale to the top of the board periodically. 3. Access to the supporters-only section of the board. 4. Increased PM storage 5. The ability to change your displayed user name (once in a 90-day period). 6. Occasional discounts from some of our dealers (keep an eye on their subforums for special offers). PLEASE PM Greg_r to upgrade to VIP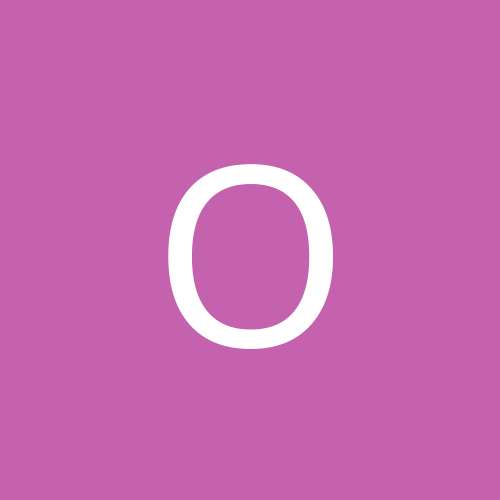 Content count

266

Joined

Last visited
Everything posted by omegex
As others have said, outstanding review and superb photography. Well done sir!!

I am surprised that after all this time, along with his shenanikins of the past, he hasn't been banned from the geek. He must surely be sailing close to the wind.

At the bottom of your picture and to the right of the stem would appear to be a reset point. I.e. after fitting the battery you would connect the positive side of the battery to that point to reset the watch and make it function. Unfortunately, your movement picture has been washed out due to the light shining on it and, despite my attempts in using photoshop I cannot make the markings on the movement any clearer (see below) Is there any chance you can take a photo of the movement that clearly show the markings on the plate of the movement and post it here?

Seek advice from one of the mods on here and see if anything else can be worked out.

Waahay it's a Mickey Mouse. Great stuff. But at that price and 47mm case , I 'll give that a miss.

Yours and mine both and I've got about 60

@Thommo82 best I can do at short notice mate.

Congratulations Thommo. Onward and upward to the next 1000

@splke Thanks again for running this give-away - the watch arrived safe and sound today. Needless to say I am very please with it.

That has cleaned up a treat - well done sir.

Wholeheartedly agree with you. The OP would be better off re reading the New Members area - if he ever read them at all, which I doubt - and start again.

Google is your friend here - have a look at the tube videos https://www.google.co.uk/search?client=opera&q=regulating+an+automatic+watch&sourceid=opera&ie=UTF-8&oe=UTF-8

PBR - I've opted for the orange dialled Rotary.

Apologies for the delay - work getting in the way - PM sent sir. And my congratulations to everyone else.

Excellent gesture @splke and congratulations on attaining 4000 posts. Please count me in for the draw.

I reckon Invicta have missed a trick there.

Me thinks that this is one matter you should take up with your MP. How the hell can HMRC justify demanding the payment of vat for service costs carried out in Canada? And as for that last paragraph, I really don't believe what I am reading. If an item is replaced FOC HMRC can still charge vat on it? Talk about being money grabbing buggers for the chancellor.

omegex replied to black263's topic in Scams

Fixed their email address for them.

How come you escaped from Section 8???

dave That's an ENICAR David

No disrespect to Admin/Mods on this but WHY would you want to join there when THIS IS THE BEST SITE?

That appears to be very sound thinking. Ye gods!!! Common sense making an appearance on THIS forum?? Whatever next?

@GenTLe Thanks for the heads up on that seller. Looks like he may have a movement that I can use on a Rollie that I have and is defunct.

Given this new version of "ransomware", I have downloaded all my images back to my PC and deleted my account. When I have time, I will look around for a suitable alternative.