Announcements

RWG Needs Your Support - upgrade to a VIP/Supporter membership! If you find your time here to be useful and (we hope) entertaining, we encourage you to become a VIP/Supporter member. This only costs £21 (a little under $30 USD dependent on exchange rates) per annum and all proceeds go towards our hosting costs and making RWG the best watch board around. By becoming a supporter you will also gain a number of benefits including: 1. If you subscribe during one of our VIP upgrade competitions (announced above the shoutybox on the board index page and also found in our competitions subforum), then you could win a nice watch (usually a high-quality rep). We run these competitions approximately monthly, so keep your eyes open for the next one. You will also get access to our free birthday VIP giveaways - you could win a strap, watch tools or even a watch (there have been some amazing prizes including gen Longines, Raymond Weil, Hamilton and Victorinox watches, along with various high-end reps!) 2. Early access to the Member Sales area (see the sales area for rules) and the ability to bump your sale to the top of the board periodically. 3. Access to the supporters-only section of the board. 4. Increased PM storage 5. The ability to change your displayed user name (once in a 90-day period). 6. Occasional discounts from some of our dealers (keep an eye on their subforums for special offers). PLEASE PM Greg_r to upgrade to VIP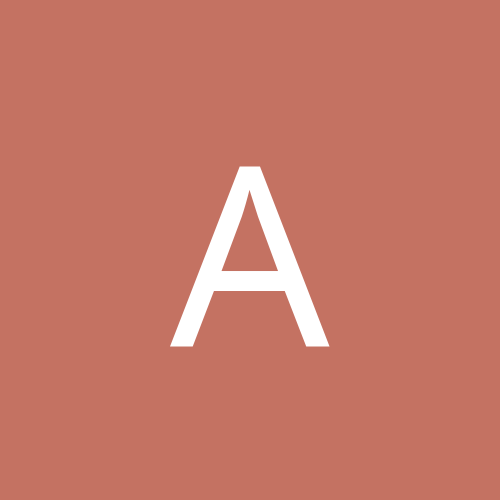 Content count

68

Joined

Last visited
About agl1
Rank

Member
Got my first rep on holiday when I was a kid in about 96. It was a Tag. Stopped wearing it because the battery died, found it a few months ago and the TAG logo sticker had come off and was floating in the dial. Still got it somewhere tho!

Started off looking to get a Tag Carrera about 6 years ago. Got it, opened it up and dropped it flat on the face. Glass smashed, hands fell out. Went in the bin. Then I got a Breitling and that was lovely. Then got a Breitling Bentley, that was good too! Stopped with reps for a bit. Got into PAMS. Had a fantasy 009 for about a year as a beater. Then I got a 360, 005, and the 785 set. Then I got an AP. Now I don't like AP as it's beyond my financial reach. Watches are ok, but the reps aren't reliable enough. Then I tried on a GEN ROLEX DSSD and I was in love. Ordered the NOOB V5 and nothing has been on my wrist for the past 5 weeks since it arrived. Now I'm buying GEN parts to make a Franken! Looking at PAM vs Rolex on the wrist and I'm liking Rolex more and more. Pretty set on buying a No Date Sub next. I also really love the fluted blue dial DateJust II. Firmly in Rolex territory for now, until my PAM005 gets back from repair and that takes my fancy!!

Is that a Trusted Dealer that would accept PayPal? I'm after one of those $279 116610's!

A man that owns a watch brand who doesn't wear his own product?

I'm a very sloppy dresser by choice, mostly casual jeans or trousers, Nikes and white t shirts (I'm quite young but doing pretty ok) but I've never been turned away from an AD before. Watches of Switzerland on Bond Street told me to go to Selfridges Timsons to buy a strap as they 'didn't sell straps' which they actually do. But other than that I've been well served everywhere. The only place I have had a problem is Audi. Twice I've wanted to replace my car and both times nobody ever wants to serve me. Both times cars weren't available for test drives and both times I was never called back to actually book test drives and talk numbers. I still really want an S4 but I just can't be bothered with buying from a brand that just doesn't care.

agl1 replied to PolonusTM's topic in Breitling

That is amazing! I need this...

I realised that both styles have been available as REP once I'd looked on some GEN websites at model types.

Could it be a REP? All Rep Rolex DSSD models I've seen are missing part of the F. The GEN has the line through the middle like a lower case letter ( f ) where it goes right the way through, but the REP is like a capital ( F ) as the middle line doesn't pass through the letter. Although having said that, I just looked at a GEN Rolex Sub and the line doesn't pass through the F but on another Rolex it does pass through. I guess both types are available...

Waiting on a DSSD V5 and a 005 V4 from Toro. I ordered early last week but apparently NOOB is on holiday until the 16th...

I would personally never hand over a rep or gen watch if someone commented on it. I feel suspicious that they'd hand it over so easily. I have a few friends who have REAL wealth. We're talking multiple houses in London with cars for the week days then a whole other set of houses and cars in Paris for the weekends. I know theis one guy cos he's a sneaker collector and he's ALWAYS buying shoes - even offered me a million pounds to start my business which he wanted to back. That's real wealth, and he has so many Rolex and Cartier watches I've lost count. Even he wouldn't hand one over, I ALWAYS comment on his watches and not once has he taken them off. I feel like people who take of their watches just need to have some form of ego stroked... I also feel like there is some form of reward in buying a GEN. Not everyone can go out and drop multiple thousands on a watch. Sometimes it could be a reward to themselves for working hard which gives them something extra because they're wearing a watch they worked hard to get, whereas we all just buy $500 reps that we know aren't the real deal so they don't have that same subliminal effect on our minds that we're wearing a GEN.

I buy the same exact model of strap for my Panerai. Each and every one is on an identical strap. I prefer to buy head only so the missus doesn't suspect a new watch! The other annoying thing is when sellers include 2 crap rep straps that usually come free with the watches they're either selling or have recently bought. Seems like a shady way to make an extra $50.

Can easy do this in InDesign! If you get the measurements of the date window and an example of the date font it's not tough at all. Designing the Date wheel print file is easy. The tough bit is printing enough of them to make it financially ok! Most of the processes used to create raised prints requiring a metal printing plate to be manufactured which is costly the first time round. Then the actual stock the print is going onto can also be expensive once you've included cutting etc...

Awesome find! I've purchased from these guys before and the quality was great!

Currently car shopping at the moment. Do you know how hard it is in the UK to walk into a dealership and ask to be shown around cars. These guys expect you to know what you're working with and exactly what you want from photos online. How are we supposed to see if we like how a car feels without experiencing it? I'm 25, self employed and have a good steady income. I don't dress posh but I'm 'presentable' just casual. We wanted an Audi but wasn't sure on the size of the cars. The first Audi salesman was appalling - train wreck. Sat me and my girlfriend down and told us we couldn't afford it. Didn't know a thing about us or what we were after. He got it on the phone a couple days later where I said I wanted to do a deal but he missed out. The second Audi salesman at a new garage was nice and talked us round the S1, A4 and S3. We didn't drive any because they didn't have the right models as testers but we'll do that in a couple days. I hope the BMW man treated you better than I was treated at Audi. It's not all about the watch you wear but how you carry yourself and negotiate. I've found they'll ALWAYS ask you what your budget is. Always tell them lower than it is as they'll no doubt always come in higher than what you say. The only time a dealer came in under was when I was looking at a Vauxhall Astra. Then they'll ask what they can do to do a deal today - thats your chance to get what you want knocked off and walk out with a decent deal. So far this week I've walked out of 9 dealerships without signing anything... I'm getting a feel for size and features, not budget and finance figures! I feel like when I do come to do a deal in a couple weeks time when me and my girlfriend are done travelling with work and family I'll be in a much better position to do a deal.