Announcements

RWG Needs Your Support - upgrade to a VIP/Supporter membership! If you find your time here to be useful and (we hope) entertaining, we encourage you to become a VIP/Supporter member. This only costs £21 (a little under $30 USD dependent on exchange rates) per annum and all proceeds go towards our hosting costs and making RWG the best watch board around. By becoming a supporter you will also gain a number of benefits including: 1. If you subscribe during one of our VIP upgrade competitions (announced above the shoutybox on the board index page and also found in our competitions subforum), then you could win a nice watch (usually a high-quality rep). We run these competitions approximately monthly, so keep your eyes open for the next one. You will also get access to our free birthday VIP giveaways - you could win a strap, watch tools or even a watch (there have been some amazing prizes including gen Longines, Raymond Weil, Hamilton and Victorinox watches, along with various high-end reps!) 2. Early access to the Member Sales area (see the sales area for rules) and the ability to bump your sale to the top of the board periodically. 3. Access to the supporters-only section of the board. 4. Increased PM storage 5. The ability to change your displayed user name (once in a 90-day period). 6. Occasional discounts from some of our dealers (keep an eye on their subforums for special offers). PLEASE PM Greg_r to upgrade to VIP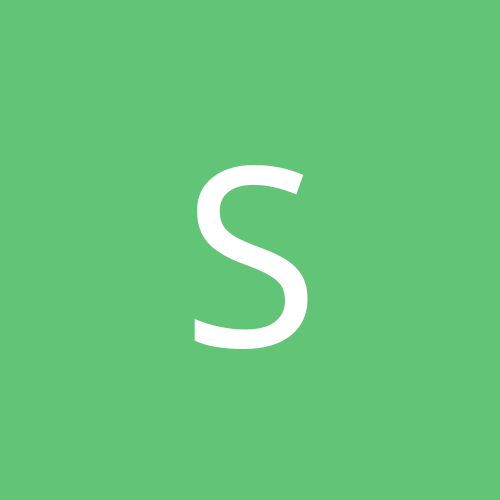 Content count

5

Joined

Last visited
Sorry, I've been away for awhile. Yes it's the 3135 movement.

I just got a platinum Rolex from one of my best TDs. I pulled the crown out and noticed that there is a wobble in the stem/crown when pushed with my fingers. The stem/crown would wobble in all three of the pulled out positions. However, I did noticed that, after the wobble, it returned to a straight position and will screw down without jeopardizing cross threading the crown. TD wanted a video, because he didn't understand, but I don't know if it come through, because I haven't heard back from him, as of yet. Has anyone else experienced this situation, and is it something I shouldn't worry about?

smylus0 posted a topic in Rolex

About a week ago, I opened the box of my TC submariner. The hype and expectations were as advertised. I kept searching for imperfections of gen like quality and could not find them. But that's not why I'm posting this... I noticed that as I pressed down on the bezel with three fingers, the bezel was extremely difficult to turn and kept freezing in different locations. I contacted TC about the glitch and we exchanged several emails about the possibilities of the problem. He was very impathitic and wanted to help me. In the meantime, I kept fooling around with the bezel, and I hit upon my solution. It's a quick fix,without removing the bezel. I do have to mention that while this worked for me, it may not work for other members. For the past three years, I have been using a U.S patented luxury watch cleaner named WristClean, by Veraet. The product is only , for now, sold on their website. I sprayed the bezel and let sit for 5 minutes. Then I started turning the bezel. Immediately, the watch started to turn smoother. I kept the process up for about 30 minutes until my bezel started turning as it's supposed to. You still have to press down, to release the break, but the rotation is now smooth and seamless. It's now a nice tight rotating bezel, which is what you want while under water, scuba diving. It takes about 30 minutes to an hour to complete, but I don't have to spray anymore except for my normal cleaning, which is once monthly for my watches. Honestly, I think I could have done the same thing with a drop of coconut oil or baby oil at the top, outside of the bezel. Nonetheless, apparently there is a disagreement between the bezel, brake, and tension ring. There must be a very slight tolerance of machining between the three elements.This has been a common problem with a very rare few of other members of forums, and I read, where they lost their patience and quickly sold their new watch. Bad mistake.... To those with little patience and sold too soon, I say I'm sad for you. To those who purchased a new and discounted TC sub watch, I say congratulations!! We have on this forum, arguably, some of the best watchmakers in the world. The advice, from an old man, would be to show some patience, courtesy, and above all, respect for our Trusted Dealers. They, along with other forum members, will help you as much as they're capable of. Anything less than that, and forum members will punish you. Trust me..... Hope this helps some folks. Quote from Avi Dayan- A&E Watches and imports "Be good and do good" "That's all who we are"