Announcements

RWG Needs Your Support - upgrade to a VIP/Supporter membership! If you find your time here to be useful and (we hope) entertaining, we encourage you to become a VIP/Supporter member. This only costs £21 (a little under $30 USD dependent on exchange rates) per annum and all proceeds go towards our hosting costs and making RWG the best watch board around. By becoming a supporter you will also gain a number of benefits including: 1. If you subscribe during one of our VIP upgrade competitions (announced above the shoutybox on the board index page and also found in our competitions subforum), then you could win a nice watch (usually a high-quality rep). We run these competitions approximately monthly, so keep your eyes open for the next one. You will also get access to our free birthday VIP giveaways - you could win a strap, watch tools or even a watch (there have been some amazing prizes including gen Longines, Raymond Weil, Hamilton and Victorinox watches, along with various high-end reps!) 2. Early access to the Member Sales area (see the sales area for rules) and the ability to bump your sale to the top of the board periodically. 3. Access to the supporters-only section of the board. 4. Increased PM storage 5. The ability to change your displayed user name (once in a 90-day period). 6. Occasional discounts from some of our dealers (keep an eye on their subforums for special offers). PLEASE PM Greg_r to upgrade to VIP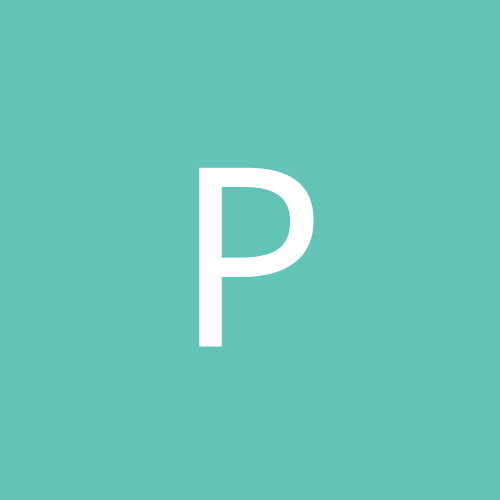 Content count

70

Joined

Last visited
About preppyr6
Rank

Posting a bit...
I love my 087...but I also have a 6.5" wrist...the blue/bronze is a bit odd to me...I'd personally stick with the 382...but thats just my .02

Im 6.5" and dont like big watches or loose-wearing watches. That said, the 44mm Luminor is amazing on my wrist. I usually opt for shorter custom straps from the makers on the forums...I have the 356, 087, and 386 (and soon 441 or 082)...Theyre all amazing and fit very well on 6.5" wrists

Ive used it with Trusty Time with no issues (and probably will do it again in the next day or so)

I do like VSFs new releases...they all seem to be high quality reps. That said, the prices are a bit high compared to some of the ZF models. At the end of the day, you cant go wrong with either. VSF seems to be setting new bars for PAM quality. But if this is just another addition to a large watchbox then you cant really go wrong with ZF. Im checking out VSF on my next order, but Im already happy with even my "budget" PAMs because the quality is spot on.

At this point Im convinced the only person this would matter to at a wedding is someone else on this forum...

If you want the metal bracelet in ceramic then go for the PAM 438. Its the 441 with bracelet instead of leather asso strap

Sure thing! 441: Ceramic case, GMT dial, numbers at every hour (1-12) 386: Composite DLC case (diamond like coating). Its not a black case like the 441, its more of very very dark black/gray, almost black. Instead of a black dial, its tobacco colored (again, very dark brown). Its not GMT, and instead of numbers 1-12 its 3,6,9,12 with stick marks for the remaining numbers. Thats an "explanation for dummys" but Im not a PAM expert like some of the other members. Honestly, they both sport good, solid automatic decorated movements and have the same display caseback. They both have very good quality finishes. From what I think I know, the 441 was actually released to the public whereas Panerai announced but never formally released the 386 several years ago. The asso leather strap should be the same on both, and from what I read in reviews for the VSF 441, its a solid quality asso rep. For what its worth, I have a 386 that Im about to sell so I can try out the 441 for no other reason than its different from the 386. Both will get you lots of compliments.

For reference: http://www.ttw-138.com/index.php?main_page=product_info&cPath=37_51&products_id=16813

Also there's plenty of reviews on the new 441 from VSF. There should be some here, otherwise wait for RWI to pop back up and search on that forum. I cant speak to the 1359 or 088, but the ceramic casing on the 441 from VSF is very well done. They have a new 386 out as well with a composite case that looks to be on the same level of quality as the 441.

441 all the way! Id also recommend the 386 or 505.

preppyr6 replied to jdc34's topic in Scams

Well, yeah. It will be back, too.much work there to lose it. The RWI demigods are working on it...moving over to better hardware. The rest of us mortals are left to wander the desert for 40 years (read: maybe a week) until we can reenter the gates of RWI

Yeah get ready though...its a an absolute time suck and its overwhelming...you're not going to know up from down in about a day

My humble opinion is that I can wear whatever PAM, sub, speedy, Mk, or Timex I want to any day of the week in the office or in bed or wherever...Im not a wedding planner and Im a 30+ yo dude...so Im not going to a shitload of weddings. When I do go to one, its an opportunity to rock a simple, understated watch with a nice suit that I probably wear once every couple months at most.