Announcements

RWG Needs Your Support - upgrade to a VIP/Supporter membership! If you find your time here to be useful and (we hope) entertaining, we encourage you to become a VIP/Supporter member. This only costs £21 (a little under $30 USD dependent on exchange rates) per annum and all proceeds go towards our hosting costs and making RWG the best watch board around. By becoming a supporter you will also gain a number of benefits including: 1. If you subscribe during one of our VIP upgrade competitions (announced above the shoutybox on the board index page and also found in our competitions subforum), then you could win a nice watch (usually a high-quality rep). We run these competitions approximately monthly, so keep your eyes open for the next one. You will also get access to our free birthday VIP giveaways - you could win a strap, watch tools or even a watch (there have been some amazing prizes including gen Longines, Raymond Weil, Hamilton and Victorinox watches, along with various high-end reps!) 2. Early access to the Member Sales area (see the sales area for rules) and the ability to bump your sale to the top of the board periodically. 3. Access to the supporters-only section of the board. 4. Increased PM storage 5. The ability to change your displayed user name (once in a 90-day period). 6. Occasional discounts from some of our dealers (keep an eye on their subforums for special offers). PLEASE PM Greg_r to upgrade to VIP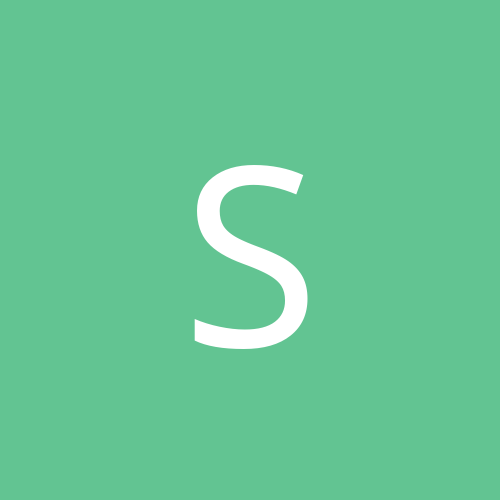 Content count

13

Joined

Last visited
Where did you sourced this piece?

Its a Zenith El Primero 36 000VPH

There will be no mechanical version because the movement cannot be repped, or I should say, it's not economically viable to rep the movement Nothing wrong with the quartz version, no one will ever tell anyway I realise that a full mecchanical rep is a big ask especially on such a low volume watch, but I'd happily pay money even for a Asian 21J mechanical winding movement over the quartz. Call it the ticking sound.. the fact that you HAVE to wind it.. I think that with that option many more would buy into the watch, even if it's not a 100% rep. I dunno.. probably time someone did a poll and let Puretime know about it. I may be wrong.. but I suspect there are quite a few on the fence about the watch exactly because of the movement. Having said that I wonder how hard it would be for us take out the Quartz mvmnt and put in an ebay sourced mecchanical one? The case is too slim for an affordable mechanical movement, thats why they went for the quartz option With the relatively high demand for ultra thin reps right now, factories could probably come out with high-end ultra thin reps that would be around 6mm, using a clone of ETA 7001. The fact is, that would demand to spend RD money and time developping such a clone movement and cases. However, in the end, they will prefer to invest in numerous ``V6`` versions of watches that already been replicated a thousand times (litterally). And buyers will continue to be fooled by that marketing gimmicks (I mean come on, they could easily got it right the first time, its obviously a way to sell more watches). In my humble opinion, the offering of the factories are a reflection of the knowledge of the people that are into this hobby. 95% wants the best Sub or PAM out of the box, got it and then go on the same pattern in a different hobby. About 3% are fervent horology enthusiasts, interested in finding the most beautiful and meaningful reps out there, out the box or modded. They will collect for some years and eventually go GEN, having a better budget and knowing that few reps will ever give you the satisfaction some GEN will give you. Finally, there's about a 2% hardcore guys, having a great deal of knowledge, especially interested in top frankens and builds (most of the time doing it themselves), that give a LOT of time every year on forums, passing on their knowledge. The day that at least 20% of the base of people in this hobby will have the knowledge of the actual 2% to 5%, understanding that an ultra-thin watch of 5mm or 6mm is not only more desirable but definitly a better horological value than any of the AP ROO, Hublot Big Bang and Subs replica of this world, then maybe (and just maybe) factories will envision producing real interesting pieces, well finished and without mispelling mistake so gross it seems they made it on purpose just to make a V2 of the watch. Cause producing such quality timepiece is possible for them, without cutting much on their profit margin. Now, its in our hands to educate ourselves the most we can and demand in masse for that kind of watches.

Tried to sent you a PM but doesnt worked...Im looking for that rep for years and didnt have any luck finding one. I guess the answer will be ''NO'' but i need to ask: would you be open to the idea of selling it? thx

Probably the most gorgeous watch from JLC right now IMO. Love these retro-modern chronos.

Should be quite easy to make this rep with a quartz, hope we wont wait forever for it.

No, I bought a RIOS Ostrich strap for about €50, very nice quality I might add. I may at one point however, order the (gen) croc strap from Puretime seeing as it comes with the plastic inserts just as the gen which makes it sit slightly better on the wrist. I may also just order a rep fagliano strap in the future, it's been spotted on taobao http://m.intl.taobao...s=1&abbucket=12 The Fagliano strap is the way to go with that watch, you cant get wrong. Its almost a complety different watch with that strap.

Soop, guess again and read my post, it's #15. BTW, welcome. I guess I learned something today! Still the JLC is a day and night indicator. Where did you got that Breguet?

From what I saw on RWI, this is a night and day indicator. No reps have a real moonphase complication yet, as far as I know.