Announcements

RWG Needs Your Support - upgrade to a VIP/Supporter membership!   If you find your time here to be useful and (we hope) entertaining, we encourage you to become a VIP/Supporter member. This only costs £21 (just over $30 USD) per annum and all proceeds go towards our hosting costs and making RWG the best watch board around. By becoming a supporter you will also gain a number of benefits including:   1. Access to our free birthday VIP giveaways - you could win a strap, watch tools or even a watch (there have been some amazing prizes including gen Longines, Raymond Weil, Hamilton and Victorinox watches, along with various high-end reps!) 2. Early access to the Member Sales area (see the sales area for rules) and the ability to bump your sale to the top of the board periodically. 3. Access to the supporters-only section of the board. 4. Increased PM storage 5. The ability to change your displayed user name (once in a 90-day period). 6. Occasional discounts from some of our dealers (keep an eye on their subforums for special offers).     PLEASE PM Greg_r to upgrade to VIP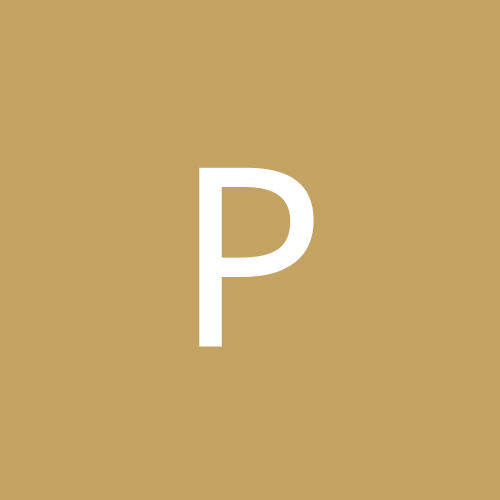 Content count

34

Joined

Last visited
About PaulSH
Rank

Member
Not a modder, but I've bought some parts from here off their e-bay shop (movements, hands, movement tabs). tactic.tictac@free.fr Tactic Tictac BP 63 LES ESSARTS LE ROI Ile-de-France 78690 France If you do a search for e-bay seller cbobois - there is a phone number in their 'business info' section, but probably not appropriate for me to put that here. They are about 10 miles outside of Paris looking at Google Maps. I could be totally wrong, but might be worth a punt if you are struggling to find anyone else. I've been in contact with them a few times, and they have always been very helpful. Hope you find what you need.

On special here £440: http://www.watchshop.com/mens-casio-g-shock-premium-mt-g-alarm-chronograph-radio-controlled-watch-mtg-s1000d-1aer-p99963391.html?utm_source=froogle&utm_medium=organic&utm_campaign=shoppingfeeds&source=froogle&gclid=CNuw0bCrktECFcOVGwod620JuQ&gclsrc=aw.ds

Not too expensive. Not the premium Nemoto powder, but a lot for the money: http://www.ebay.com/itm/Nemoto-Luminova-lume-powder-GLL-300FF-for-watch-dials-and-hands-restoration-/232178619058?hash=item360eec92b2:g:No8AAOSw3YNXYL15 Details here if you want further reading!: http://nemoto.co.jp/images/nlm/luminova/PDF/luminova.pdf The e-bay seller has another Nemoto lume available, but the grain sizes are too large for a smooth uniform finish... so I read. Nemoto supply RC Tritec.

Thanks for your response. I have 4 of those that I added to the dial of a Parnis a while back - thinking they would illuminate the dial and hands. Instead, they are just light looking into a torch to see in front of you, and don't help reading the time. The chap in my first e-mail from Hong Kong has agreed to make some hands for me, for a 6497 movement, to see how they work. It is going to take a long long time to get them - but hopefully worth the effort and cost! Cheers, Paul

Has anyone managed to get watch appropriate sized trits? Mb-microtec have sent me a catalogue of their watch related products - many of which would be amazing, all of which they are unable to supply me. They have however put me in touch with a company in Hong Kong that are willing to put tritium vials onto watch hands/dials as a service - providing I supply the hands and dials. So, I have to order some 6497 hands from Hong Kong, wait for them to be shipped here, and then send them straight back for the trits to be installed. I understand the sensitivity of tritium, and mb-microtec being a responsible company. However, if I was stockpiling tritium for underhand reasons - I could get loads of vials delivered next day via. e-bay and amazon. Anyway, my frustrations aside - I will see whether the Hong Kong contact comes through. I know adding trit vials to a PAM rep makes it very unlike a PAM - but there are many occasions when I need the time glowing back at me, rather than reaching for a torch. Even dials/hands with C3 (allegedly) on them - glow nicely for a couple of hours, and then next to nothing. Perhaps it is me being too picky, with too much time on my hands. My daughter was sick last night, so I spent most of the night on her bedroom floor thinking that it would be nice to have a PAM rep with trits in the hands.

Thanks for the suggestion 10:10. Has anyone tried this: https://www.hswalsh.com/product/luminous-kit-yellow-hl302 It is shown on A*F's site as C3 yellow. Waiting to see whether they come back to me with any more product info.

Could anyone please tell me where to get decent watch lume in the UK (or Europe) without spending as much as Tritec? I have been using watchlume.com - which advertises being brighter that Superluminova, but after an exhaustive search - most seem to think watchlume.com leaves a lot to be desired. Cheers, Paul

I lost a screw from a Parnis version earlier in the year. I tried all sorts, but ended up having to modify my own from stock screws bought from e-bay. If you search for 'cheese head machine screw' - I am guessing it will be 1.4 or 1.6mm thread, you can make your own with some small files and a gauge. The screws themselves are a quid for 10 or so. It is useful to have a few hex nuts a the same time to keep the thread tidy. I would happily do one for you, but there are so many different options, I wouldn't get it right. If you want to send me the one that you still have, I will do my best for you (might take a week or so though). PM me if want me to try. Bit of a Heath Robinson solution, but you don't notice once they are in place.

I did see that one on e-bay last night and was tempted. The only one that was available was a 'bronze effect' one - which looks good to me, but was worried it would rub off in no time. Looks good though. Cheers - I will check WUS.

Like this one? http://www.kuvarsitwatch.co/zenith/zenith-pilot-type-20-extra-special-ss-black-dial/ To be honest, I love the form of that watch. I have been hoping one would come up M2M from UK/EU but nothing yet. I keep looking at the more expensive model. That was going to be a future project. I love the dial colour of the Heritage version, just not sure I want to worry about a chrono going wrong. Currently infatuated with getting a watch with C3 lume - just to see if I am missing something with the cheaper watchlume.com that I have used on a few pairs of hands - with varying degrees of success. I know there are plenty of threads comparing the two, and other different types of lume - but would like to have one in my hands. I've tried several different methods of having the hands and dial markers glow at me, including adding some tritium vials to a Pam homage - but nothing that I am really happy with. Of all people, I think Timex might have had a go - but I wonder if anyone has the knowledge here to add this to a dial: https://www.proto-pic.co.uk/electroluminescent-el-panel-20cm-x-15cm-aqua.html?gclid=CIDZ9o-5oM8CFcsy0wodiJ4Efg Thanks for the suggestions. Sorry for the waffle - sat here at work with a stinking cold, and doing my best to ignore several shitty e-mails that I ought to be replying to.

Thanks for the suggestions. The Airblue one looks great - just a bit too expensive. Have been tempted by one in the M2M section. The Hamilton one looks just the job - straight to the top of my list. Cheers. Paul

Hi, I'm looking for a daily beater pilot type - not necessarily a rep (I also have a Big Pilot coming from Toro at some point soon - hopefully!). Just something that I can wear to work, wash the cars without removing etc., possibly even swimming. Initially, there are many cheap Parnis types out there with sterile dials - so I though that would be a good idea, all with 6497/8 movements. Then I thought about putting one together from Helenarou - but adding up the costs there (with C3 dials and hands - which I really want!) it comes to a similar amount for a ready made watch with similar specification to this one: http://www.ebay.co.uk/itm/112126542288?_trksid=p2060353.m1438.l2649&ssPageName=STRK%3AMEBIDX%3AIT I have asked the e-bay seller if there the watch has any water resistance. The case from Helenrou appears to be exactly the same, and is tested to 100 metres. So, my question is - what would you do in the same situation, with the same type of budget (£200, $260, €235)? Any responses would be appreciated. Cheers. Paul

OK, e-mail this morning from Andrew to say that he is in fact out of stock (after saying that he had stock) and for me to select another watch with a similar value. I have asked for a refund - so will see what happens there! I didn't speak to Toro - I had already ordered from Andrew I'm afraid. New e-mail just arrived from Andrew - he will arrange a refund. Oh well... not the outcome I had hoped for, but nothing lost I suppose (assuming a full refund is on it's way shortly). Time to see what else takes my fancy - or take stock and enjoy my Tudor bronze from Mary.

Thanks for the tip - I will take a close look at the movement on the QC pics when they come.