Announcements

RWG Needs Your Support - upgrade to a VIP/Supporter membership!   If you find your time here to be useful and (we hope) entertaining, we encourage you to become a VIP/Supporter member. This only costs £21 (just over $30 USD) per annum and all proceeds go towards our hosting costs and making RWG the best watch board around. By becoming a supporter you will also gain a number of benefits including:   1. Access to our free birthday VIP giveaways - you could win a strap, watch tools or even a watch (there have been some amazing prizes including gen Longines, Raymond Weil, Hamilton and Victorinox watches, along with various high-end reps!) 2. Early access to the Member Sales area (see the sales area for rules) and the ability to bump your sale to the top of the board periodically. 3. Access to the supporters-only section of the board. 4. Increased PM storage 5. The ability to change your displayed user name (once in a 90-day period). 6. Occasional discounts from some of our dealers (keep an eye on their subforums for special offers).     PLEASE PM Greg_r to upgrade to VIP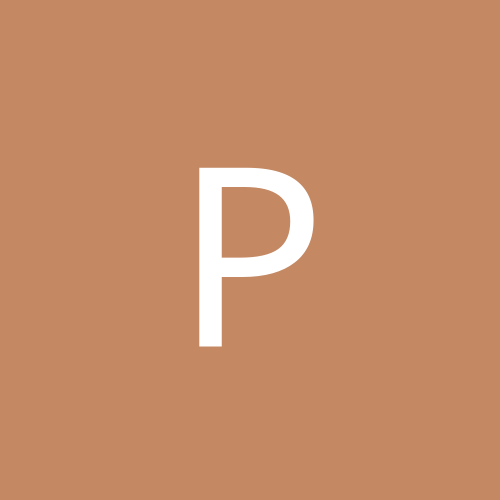 Content count

35

Joined

Last visited
About psyop1sf
Rank

Member
Oh, plenty of watch companies use it. Especially in the commercials. Anytime your're seeing these sweeping super close ups, rotating around dials and bezels, it's usually CG. I can pick it out quite often due to my experience with the medium. Static print ads still seem to be using standard photography a lot more than CG. I say "seem", because it's almost impossible to tell on well done CG in a static image. You can take so much time, and do so much post work in Photoshop, when you're only making a single image instead of a full motion animation.

So I've been off the forums for a little while, just came back 'cause I have the itch for something new. I was thinking of picking up a TC Sub, but don't see him listed under the TDs anymore, and couldn't find any reference to a new link for him searching the forums. Is he still making watches, or did he bow out of the scene?

What are you using? Cinema 4D, Maya?

Indeed. We used some 3D modeling software at work to make custom mechanical fixtures for fabrication but this is on a whole new level with the realism of the resulting images. Our design and engineering work is still all done in parametric driven 2D and 3D CAD programs, Inventor, AutoCAD, and Catia mainly. Years ago, we used to use the rather crude rendering capabilities they possessed to produce product visualizations. We used to farm out more complex, or realistic, work to third party graphics and animation studios. These studios were very expensive (millions of dollars in some cases), and working with modelers and artist who had no mechanical or engineering knowledge caused all sorts of head aches and slow downs. Lots of back and forth, and unreasonable expectations and ideas from both sides. That's what drove me to start learning CG. It was just too much of a pain is the ass, and too expensive, dealing with 3rd party studios. A lot of companies have figured out the same thing. Ikea, BMW, Motorola, Boeing, and hundreds of other major companies now have their own CG staff or departments.

You can get them directly from me. I have an unlimited supply. The only down side is that all you get is a .max file in your e-mail :)

By Golem, if you mean the peer-to-peer computer set up, then no. Not the type of thing corporate I.T. would go along with.

Lol, not impossible, but not too likely either. I'm actually an engineer who just happens to be good at CG. I work in a niche area of the CG world where we're dealing with highly technical 3D models, and also taking part in the design, manufacturing process, and technical publications development. My day job is with an offshore drilling and maritime manufacturer. I do some freelance work though. In fact this watch is actually just a prop for a watch winding box that I'm working on for one of my freelance clients. I'm doing a full package of technical illustrations, exploded views, and product visualizations of the complete box, motor, and gearing train. Needed a watch to show in it, so I worked this up. Of course for that work, I'm using a stripped down dial, as I can't use any Panerai branding. But while I was at it, I made up and accurate Panerai dial too, just for fun.

Just digital ones and zeros :) You'd be surprised how many adds and commercials you see that are CG in partial or full. This is beautiful.... But for an ad, would t it be cheaper and easier to just use a watch? Or does the cost of professional photography outweigh the cost of CG? A single ad, one time, is usually cheaper and faster with photography. But, when upper management doesn't like the shot angles, or the lighting, or wants a different color option, or wants to see more of this and less of that, CG starts becoming way more time and cost effective. After the initial output of time to create a CG asset, virtually anything can be done with it, in a lot less time than working with the actual physical product, lighting, and camera crews. A lot of marketing campaigns actually start before release-ready products are running off the assembly lines. With CG we can go ahead and start producing marketing material as soon as the design is finalized. I also do a lot of work creating visualizations for companies that are bidding jobs to buyers. Like these two images below. The first is a proposed cabin layout for a ship builder, and the second is an engineering department's proposed method of placing a proximity sensor on a crane brake-head unit. Realistic imagery really helps people pitch their ideas when decision makers can actually see what's being planned or discussed.

Just digital ones and zeros :) You'd be surprised how many adds and commercials you see that are CG in part or full.

Not very long, had it knocked out in a day. Didn't have to do any of the internals for this project, so the actual modeling wasn't very complicated.

Thought I'd share these. These are some of the finished images of a Panerai 3D computer model I finished recently. Produced this in Autodesk 3ds Max, and rendered the final images in Octane render engine. Also included a couple development screen shots.

Just got this on Tuesday. Was about to go in on an Oris BC4 when I found this from an AD for $624. Couldn't pass that up.

I have his address, don't tempt me. The dealers in town shudder at the sight of him walking thru the doors. I was in the old Watches of Switzerland store in McAuthur chambers one day talking to the AD (who is known to me) when he walked in and all the AD said was "Oh fuck, not that cock, not today" and ushered me out back to continue our conversation in peace. Huh... Always wondered if that was just a "character" he was putting on. With a reaction like that, I guess not.

Just got this Oris Artix GT in Yesterday.