Announcements

RWG Needs Your Support - upgrade to a VIP/Supporter membership!   If you find your time here to be useful and (we hope) entertaining, we encourage you to become a VIP/Supporter member. This only costs £21 (just over $30 USD) per annum and all proceeds go towards our hosting costs and making RWG the best watch board around. By becoming a supporter you will also gain a number of benefits including:   1. Access to our free birthday VIP giveaways - you could win a strap, watch tools or even a watch (there have been some amazing prizes including gen Longines, Raymond Weil, Hamilton and Victorinox watches, along with various high-end reps!) 2. Early access to the Member Sales area (see the sales area for rules) and the ability to bump your sale to the top of the board periodically. 3. Access to the supporters-only section of the board. 4. Increased PM storage 5. The ability to change your displayed user name (once in a 90-day period). 6. Occasional discounts from some of our dealers (keep an eye on their subforums for special offers).     PLEASE PM Greg_r to upgrade to VIP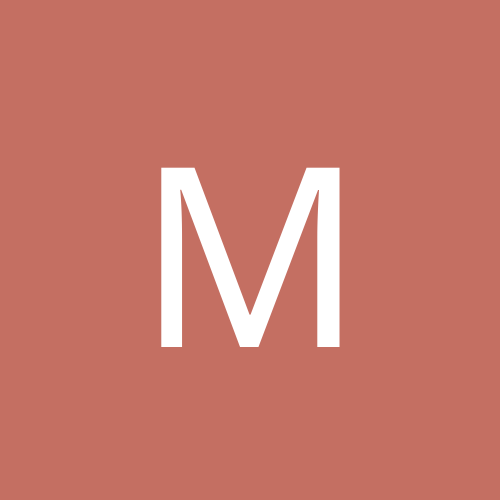 Content count

114

Joined

Last visited
About Marcoman
Rank

Member
Thanks for the replies guys.....keep em coming......my thinking is hat this is a risky game anyway so what's a little extra! But I'll take on board any other comments and advice!

Ah yeah I understand what you're saying alright...i guess what I'm hoping for is for people to weigh in and say that they had no issues either sending or receiving...i did a bit of a search on it and there's plenty or negative stories (possibly why seller is nervous for me) but my take on this kind of thing is that you'll only ever hear the negative stuff because no one needs to know that a usps package arrived without issue because that's what you pay for and expect!

Problem with DHL is that seller was quoted 100 bucks which relative to the price of the watch, isn't feasible....high value gen yes, relatively low value rep, no... Customs are not an issue from what I can tell....dont mind the wait....its really whether there's a reasonable chance it'll get lost....

Hi guys, I'm currently in negotiations to buy a nice piece on m2m....the seller has been great in terms of looking into option for delivery from us to my location in the middle East. DHL are way too expensive so the only viable option is usps. However, the seller is concerned that it won't be traceable once it leaves the states. I really appreciate his concern. But I'm still very keen to pick up a bucket list watch at a great price. So my question if, does anyone have any experience sending a watch from the US to this region (or anywhere outside of the us) with usps? Any problems and is it reliable? Should I walk away? I know there is always risk on the buyers part but is it any more risky going with the cheaper usps option For my situation. Note that DHL delivered watches aside, I've had plenty of things sent here from the likes of Amazon and ASOS and an m2m from Germany and all arrived safe and sound without being tracked like dhl so maybe nothing to worry about? Thanks in advance for any advice.....

That would make sense alright.....I've a big pilot as well as the mark and it isn't too overwhelming on the wrist....

Every rep is going to have some issues, but at $400 I wouldn't expect those kind of issues. The bezel engraving is another tell. Yeah exactly, my first rep was a skyland backsteel and its spot on for the reset the rare time I have tested the chrono. For near 400 dollars you'd expect it to be right. I do agree that imperfections are expected but not this kind of thing. But maybe i'm inexperienced. I'd check with my TD to ensure that the quality is good before asking them to source anyway....

Watch looks great....maybe it's my eyes but I watched the video in the link and if you watch right to the end where he changes date and resets the chrono, the date looks noticeably off centre and the second hand doesn't look like it resets to zero...both look slightly off....would concern me since that's a video to promote it....does look good though....

Marcoman replied to kennycoder's topic in Breitling

I've a severe itch for the blackbird as I'm a huge avenger fan (2 Seawolves and a sky land black steel)....I was interested in the blackbird but was put off by my td of choice....one issue is the crown...I'm not sure exactly but I think it's something to do with the crown being steel and the body being titanium and this metallic difference is causing threads to wear or something. Maybe someone knows more about this but I'd love to know if this issue is a major one or if it was been sorted out....if it is sorted I reckon I'd pull the trigger and strike one of the last off my bucket list....read that review but no mention of crown issue!

Cheers for the advice....to be honest, I've only ever been checked by customs once and that was because I got flustered and went through the wrong side....had smokes for a mate and actually had more than I should but they let me off.......might just go with the flow this time and consider maybe repatriating a few next year instead......

Anyone got advice for me? Flying out tomorrow and advice will dictate what watches I pack......

To Ireland, from BAHRAIN via Heathrow....

Hi guys.....so, I'm working abroad for a couple more years and since I've been here, I amassed my fair share of reps to date...about 12 odd, and I'd say I'll pick up another 2/3 before I pack it in.....I'm heading home for the summer and plan to bring back 3 reps with me to rotate while I'm home.....will probably wear another and carry 3 in a travel watch box in my carry on....would anyone have any concerns carrying these through airports? Any advice? My second question is a more longer term question...when I come home for good in say 2/3 years, I'll obviously want all my watches back with me. Might have shed a few by then but will likely still have 12 or so to bring back....I'm thinking it wouldn't be a smart move to try to bring a box of 12 reps back with me through the airport? So if this is a high risk manoeuvre then am I: 1. Better off bringing reps with me now and leaving them at home each time I return in the summer (probably 3 more times before I'm home for good) so that I just have a small number to bring back when I return for good. I could probably ask one or 2 visitors to bring a couple back with them also. Or 2. Would u be not too concerned and just bring say 3 through on the final trip home and just pack the rest in the boxes we will be air freighting home at the end? I'd be interested in people's opinions or advice on this....thanks....

Try the mark xvii...there a lpp of this that's not too dissimilar....

Hi guys....throwing this one to the floor to see if anyone has come across this or can suggest a fix....I have a Panerai regatta, can't remember the number but it's the chrono with the waffle face. Very nice watch. Whatever recently it's been acting up. It seems that when I suddenly move my wrist or shake the watch, the minute hand "slips" and jumps forward. It also causes the hands to "misalign" but when I give another couple of shares, it seems to correct itself. It's a pain as I can't enjoy wearing it anymore....anyone come across this before or know what might be wrong and how it could be fixed? I know nothing about fixing watch by the way....thanks in advance...

I must say I do find these threads a guilty pleasure as they give me ideas for more purchases so I'll play....I kind of have sporty and casual in the same bracket but I'll keep to the format....no pics though but you ALL know what they look like anyway! Casual - avenger seawolf grey dial or big pilot top gun Sporty - avenger seawolf cobra dial or CrPO Dress - seamaster AT James Bond (I'm weak in this area!!) For the same categories, these are on my wish list: Casual - avenger blackbird (when a good one comes!) or big pilot marimar (with glossy ceramic like gen) Sporty - nice diver like an aquaracer Dress - maybe a carrera or an Iwc mark xvii No interest in the very high end brand reps as I only go for reps of watches I could afford the gen of....