Announcements

RWG Needs Your Support - upgrade to a VIP/Supporter membership! If you find your time here to be useful and (we hope) entertaining, we encourage you to become a VIP/Supporter member. This only costs £21 (a little under $30 USD dependent on exchange rates) per annum and all proceeds go towards our hosting costs and making RWG the best watch board around. By becoming a supporter you will also gain a number of benefits including: 1. If you subscribe during one of our VIP upgrade competitions (announced above the shoutybox on the board index page and also found in our competitions subforum), then you could win a nice watch (usually a high-quality rep). We run these competitions approximately monthly, so keep your eyes open for the next one. You will also get access to our free birthday VIP giveaways - you could win a strap, watch tools or even a watch (there have been some amazing prizes including gen Longines, Raymond Weil, Hamilton and Victorinox watches, along with various high-end reps!) 2. Early access to the Member Sales area (see the sales area for rules) and the ability to bump your sale to the top of the board periodically. 3. Access to the supporters-only section of the board. 4. Increased PM storage 5. The ability to change your displayed user name (once in a 90-day period). 6. Occasional discounts from some of our dealers (keep an eye on their subforums for special offers). PLEASE PM Greg_r to upgrade to VIP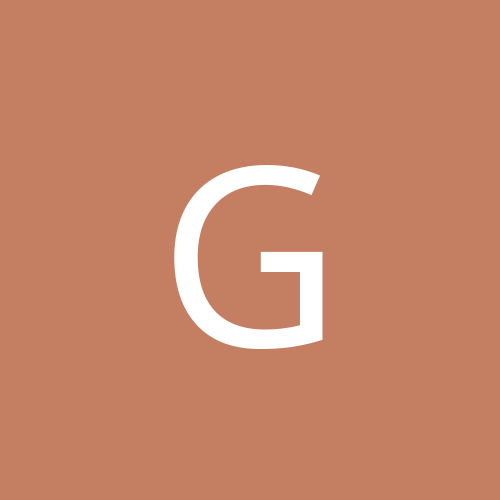 Gffplummer
VIP/Supporter!
Content count

43

Joined

Last visited
I'd go for my Franken :-)

Thanks MAJ75, I also have several Tissot's but gen so didn't put them on. I am interested in expanding the collection, not necessarily selling to buy but will change some out as my taste dictates

Gffplummer replied to TxRub779's topic in Rolex

Now that's what I call dedication with a touch of research a pinch of knowledge and a whole lot of energy.....brilliant. The knowledge on this site contunues to astound me

Thanks guys, the DJ is a franken from a renowned guy from this forum....STUNNING

I have only recently started collecting rep watches, probably started 12 months ago simply because I couldn'tafford the real thing, I have seen some members post similar posts with their watches and thought I'd do the same...be gentle I am a newbie and just starting out on my rep watch journey, the little i know about them I have learnt on this forum, there aresome great and helpful members here, there arealso some who just want to take the piss and I got to say are hilarious. When I first bought them I thought that "AAA" and "ETA" were 2 standards of quality and believed that the "AAA" watches sold for around £200 and the "ETA" around £300-£600. Since joining the forum I now know its not as simple as that. Here are some of my collection; Without doubt my best, recently acquired on this forum its a beauty. Not sure what movement is in the yacht-master 11, but from what I have read an eta A2836 seems to fit the bill. This watch has been in good working order for the last 6 months. This Daytona is just ok, weight feels good but crown doesnt feel in great working order however works well for now and has done for last 9 months, not sure which movement is in and its mineral glass. This Deep Sea Dweller feels and looks exactly the same as a gen to the naked eye, I have a friend who has the same gen and the weight and everything is comparable even he couldn't tell the difference. This Sea master planet ocean is ETA movement but I don't know which one, defo a higher quality rep. I bracelet is gen. This Daytona has Sapphire glass and ETA clone movement but I don't know which one. Personally Black isn't my thing.

Pic no 2 for me with blue dial, you can't lose whatever you go for!

I'm trying to educate myself better, this is a good guide for the movements, is the price for the movements only or what we would have spect to pay for a watch with the particula movement in? I ask because I have several reps ranging n price from £85 to £600 how would I know what movement would likely be in the watch? Cheers

Apparently in this film he wore the Heuer crest on his racing suit and a square dial heuer monaco on his wrist ??

People who know better tell me this is a must have for any watch enthusiast, I believe it was made famous..... legendary actually in the 1970 film "Le Mans with Steve McQueen.... thoughts folks?

It's called having pissed arseholes for mates I guess Dalboy, there are more and more reps around and people obvs wanting to pass them off as real, mine was apparently an eta and didn't show any obvious signs of leakage but mysteriously kept stopping afterwards, I /might use this as my first watch to take apart and explore

Thanks elp, ill hav a good read through that later.

elp one thing I am starting to see is if a watch IS waterproof to another level no one can guarantee it

Well it seems the local I drink in all want to have a look at your new "authentic" Rolex which cost £100 and the first thing they do is throw it in your pint, anyone else suffer this ha?