Announcements

RWG Needs Your Support - upgrade to a VIP/Supporter membership! If you find your time here to be useful and (we hope) entertaining, we encourage you to become a VIP/Supporter member. This only costs £21 (a little under $30 USD dependent on exchange rates) per annum and all proceeds go towards our hosting costs and making RWG the best watch board around. By becoming a supporter you will also gain a number of benefits including: 1. If you subscribe during one of our VIP upgrade competitions (announced above the shoutybox on the board index page and also found in our competitions subforum), then you could win a nice watch (usually a high-quality rep). We run these competitions approximately monthly, so keep your eyes open for the next one. You will also get access to our free birthday VIP giveaways - you could win a strap, watch tools or even a watch (there have been some amazing prizes including gen Longines, Raymond Weil, Hamilton and Victorinox watches, along with various high-end reps!) 2. Early access to the Member Sales area (see the sales area for rules) and the ability to bump your sale to the top of the board periodically. 3. Access to the supporters-only section of the board. 4. Increased PM storage 5. The ability to change your displayed user name (once in a 90-day period). 6. Occasional discounts from some of our dealers (keep an eye on their subforums for special offers). PLEASE PM Greg_r to upgrade to VIP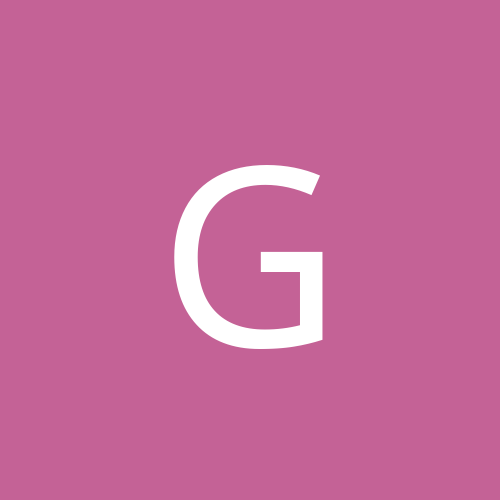 Content count

23

Joined

Last visited
About golfa
Rank

Newbie
Just remember that it's already Saturday on this side of the World so you may hear nothing back until Monday.

Sorry, my phone rang and I was distracted while posting that. She assured me she was okay.

I enquired if my TD was affected by the typhoon by email on Friday and she assured me she was.

I don't think mine was affected by the typhoon. My tracking showed it was returned to the dealer on Monday. I'm now waiting for it to be reshipped. It's painfully slow.

32 days ? And it was a great first experience ? Jeez, I would have pulled out my remaining hair if I had to wait that long ! I'm at day 22 and it hasn't shipped yet and I'm so pissed off, if I had a dog, I'd kick it ! Nice watch though ! Enjoy it.

Again ? I thought that was early last week ?

Yep, it's at my house in Auckland. Thanks mate, it's a bewdy !

G'day. I'm in Auckland, NZ. Sorry to hear of your first experience. There is a dealer in Australia. This will give you access to his catalogue http://trevorwatch2.com/wordpress/ But I advise you to read this before ordering anything. The chap who runs it has been unwell and someone else is running it for him. So there may be different emails you need to write to etc. https://forum.replica-watch.info/threads/update-on-trevor-watch.387965/#post-3588819

Patience is difficult when you've spent weeks choosing the watch you want, doing research into which factory is best, finally deciding which TD to buy from and then paying. The wait then seems interminable. But once the watch arrives, you'll forget everything. Kinda like childbirth !

As a preventative measure to prevent those tiny screws falling out of my Omega's bracelet, I've painted on a drop of woman's clear nail hardener on every screw head.

Did get my refund today though .....

Just had an "interesting" experience with Perfect Clones. Ordered and paid for a watch. I was sent some Quality Control pictures and it definitely wasn't same quality as the one in the pictures on the website. The pearl on the bezel was touching the bottom V of the triangle (which after reading threads on here, it's an issue with early models) and the watch movement was different. When I said I wasn't happy and pointed out both those differences, the reply I got was that he'd sold over 200 of those watches and no one else had complained. And somehow it seemed as if it was my fault I didn't like what he was going to send me. Now I don't know about you but if you advertise something with pictures, that's what I expect to get. And as a parting shot, he made sure to tell me that in order to send me some pics of the watch he was going to send me, he had to pay for it first. Do I care that he's now stuck with a dog of a watch ? Hell no.

To any of the Trusted Dealer (see on very top of each of the forum pages). Also: this is the Noob one in special price I think, and both Mary and Toro have them on discount: Here: http://www.rwg.bz/bo...howtopic=119457 or Down in this page: http://www.tb-688.co.../special&page=2 Also consider this new release, which is damn gorgeous with the shiny bezel and glossy dial: http://www.rwg.bz/bo...howtopic=132344 Hmmm ..... I'm a new member here but have done a lot of reading on this forum. My experience this week of dealing with an apparently VERY Trusted Dealer offering a "Special" on a Noob 45mm Planet Ocean has left me pretty disappointed. I was promptly sent some Quality Control pictures. They just didn't seem right to me and the watch certainly wasn't the one advertised on the site. I pointed out to them that the pearl was very low and the movement was different. The movement wasn't the same as what is in the links you supplied. I was told in no uncertain terms that it was a "Noob" and that they had sold over 200 of these watches and no one had raised the same concerns I had. I figured that maybe it was a Noob but it must be a VERY OLD one. I told them I wasn't happy and to cancel my Order. I was asked if I wanted to change to another watch and I said "No thanks, I'd like a refund." That was Thursday, it's now Saturday. So my advice is "Beware The Special" and check the QC pictures closely.